iclub
iOS jailbreaking dates back to the original iPhone in July 2007 and has continued into the present day
---
---
Timm Kandziora (shinvou)

Wallpaper

0

85.42 Ko

iOS 8 - iOS 9 - iOS 10 - iOS 11
Private package
0.00/5 (0 投票).
cycle your wallpapers on iOS 8/9/10/11
Change wallpaper every time you lock your device, or with an
activator gesture, or with an time interval.

Shuffle the wallpapers or go trough it in order.

Choose whether the wallpapers should have perspective zoom or not.

For the ones who love blur: Wallmart also features an option to blur the wallpaper.

Have fun.
Configure options from Settings app.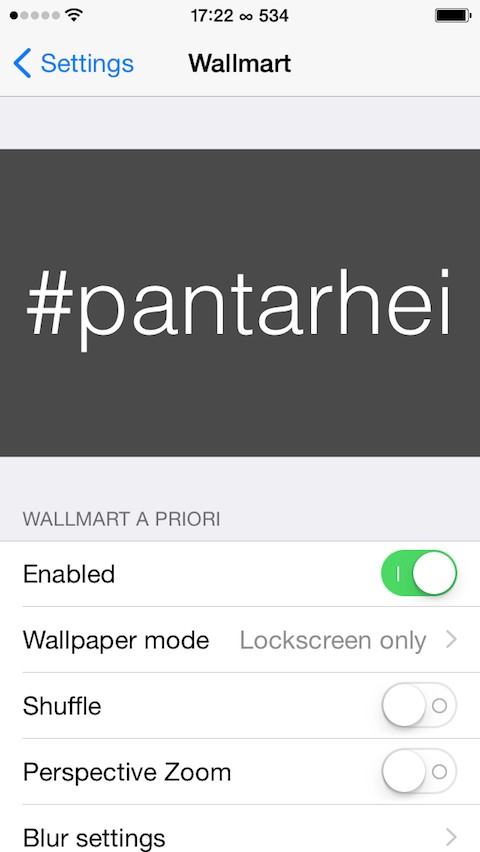 ---
---
Comments